In the Abyss with Toti | September 2013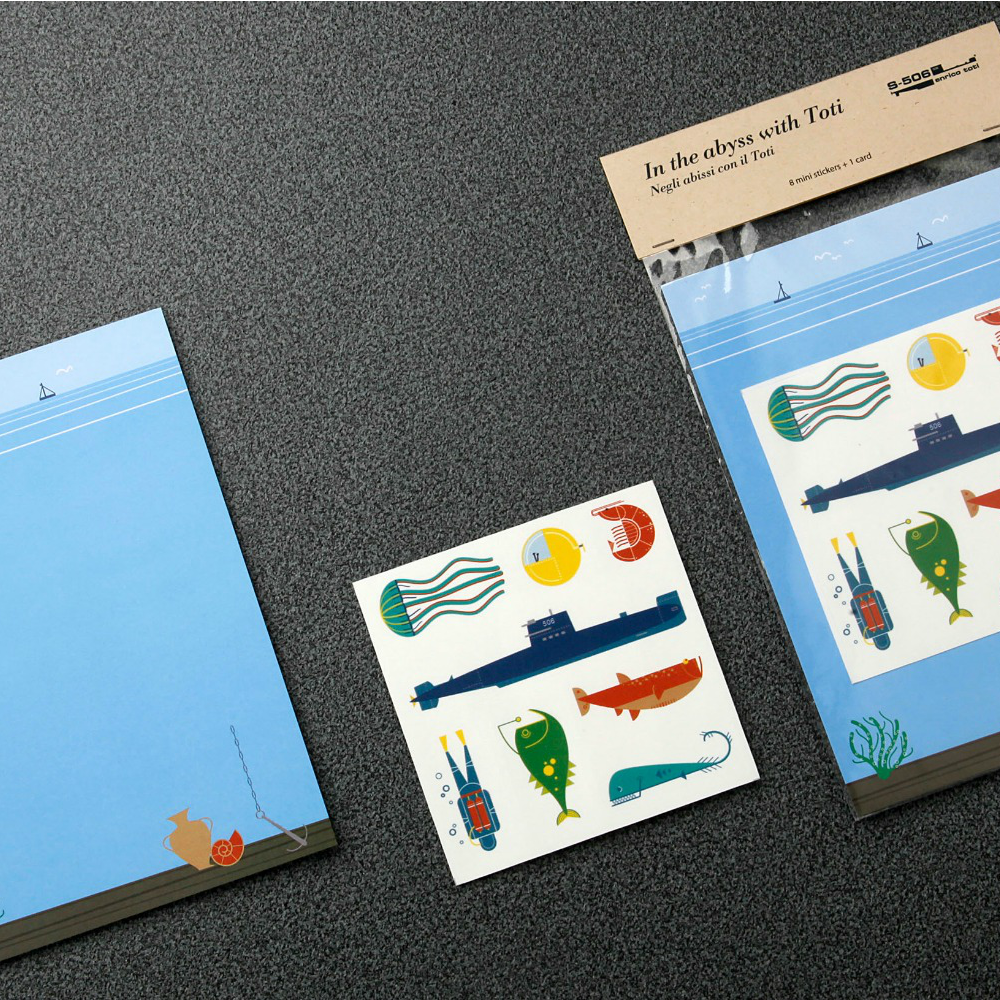 "In the abyss with Toti" is a special collection of stickers dedicated to Italian submarine Enrico Toti created specifically for Museo Nazionale della Scienza e della Tecnologia Leonardo da Vinci – Milan, Italy.
The project consists of a set of 10 stickers, a postcard representing the abyss.
Illustrations are designed by artist Luca Boscardin.
The product is available only in the Museum Mustshop in Milan.
The postcard is FCS paper and printed with carbon balanced technology. The packaging is made of 100% sweet cane paper,  totally recyclable and compostable.
It has been thought for all children that enjoy the experience of visiting the submarine Enrico Toti pretending to guide it in the abyss to discover the beauty of the sea and its secrets.